Our Company
Established in 2000, Hatov Distribution has since become the leading Kosher Food supply solution in the UK and actively growing in Europe. With a range of over 1,000 products, our range is constantly updated following the latest trends in the Kosher Food industry. Specialising in the frozen food sector our extensive selection includes products in the, chilled and ambient categories, in both retail and bulk sizes, and as of 2010, our large selection of wines for the connoisseur.

Our state-of-the-art frozen facilities ensure optimum handling of our products door to door.

As a leading supplier and distributor, we are front-runners in innovation in customer service- from dedicated salespeople covering all sectors within the UK and Europe, ease of ordering on our online platforms, Hatov does it best.
Suppliers
Our strong partnerships with suppliers and manufacturers worldwide featuring a wide array of products ensures we are your one stop Kosher food supply solution.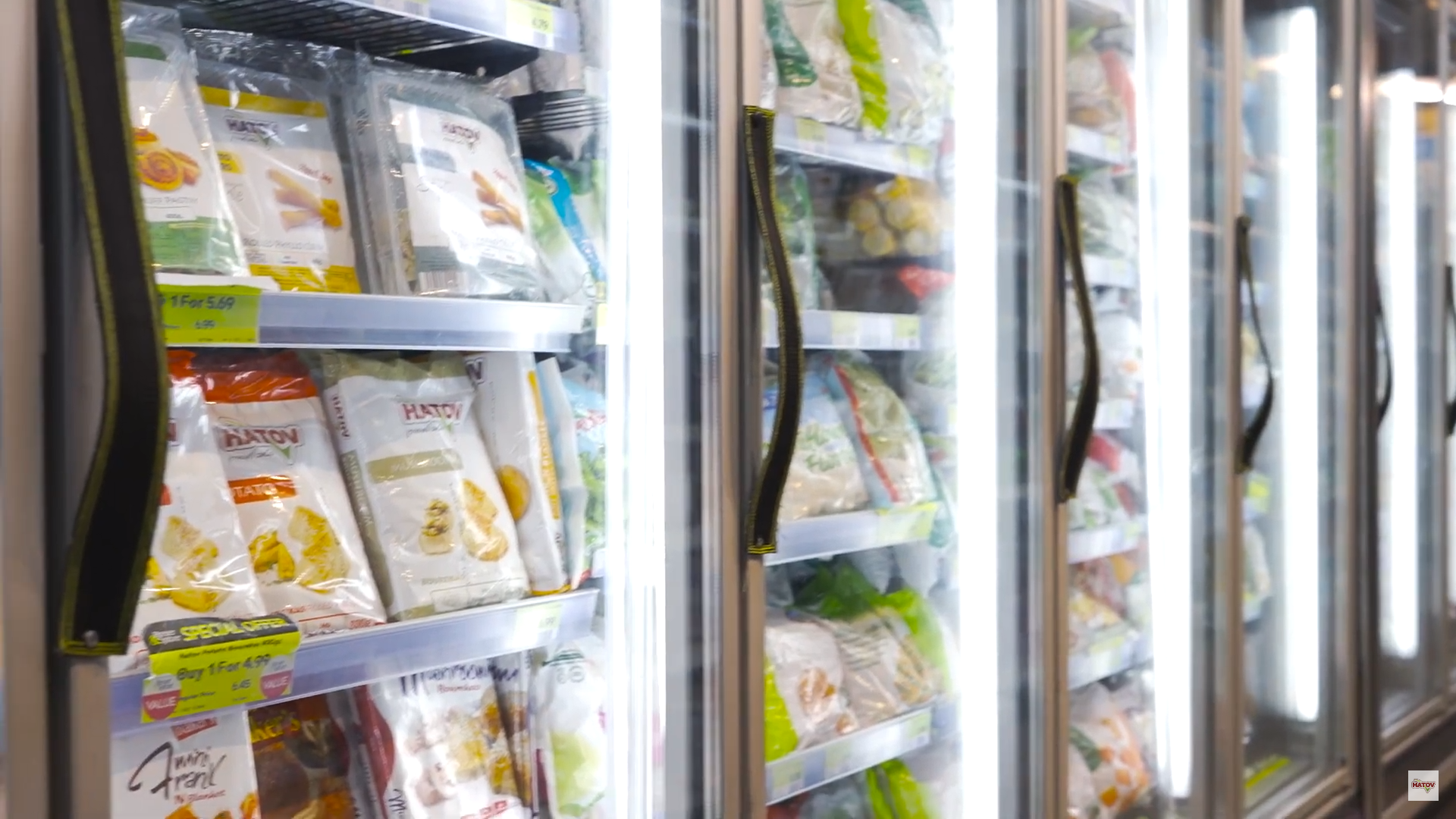 Customers
Our client base includes national chain supermarket Kosher Sections, independent Kosher supermarkets and grocery stores. our dedicated department for catering ensures that schools, event caterers, restaurants, bakeries, hotels and care homes get the unique service they require.
Marketing
We actively promote our products so customers in all sectors are exposed to our range with store tastings, shared recipes, and various marketing channels.
Logistics
Hatov's dedicated fleet of temperature-controlled vehicles plays a major role in delivering service with excellence as has come to be expected of us. The Manchester depot serves North of UK and ensures all areas of the UK are covered with our trademark service. Deliveries to Europe are sent on a weekly basis keeping our European customers benefiting from the best Kosher has to offer through us.
Our Team
A dedicated sales team is here to provide personalised level of service and assist with all aspects of placing your orders. Our professional customer support team and staff in all departments are here to provide an excellent service from account set up to delivery of your order.